I've got some Invader Zim merch up for direct sale if anybody's interested. Don't like the price? Feel free to negotiate! Paypal, concealed cash (AYOR), and money order are all accepted. I ship internationally, too!






Adult Small Irken Elite Shirt - $7
Sorry for the blurriness - my camera doesn't focus well on dark-colored objects.


Front:



Back:



Adult Small Do Not Invoke My Wrath Shirt - $7
Charcoal grey shirt with red Irken emblem on front.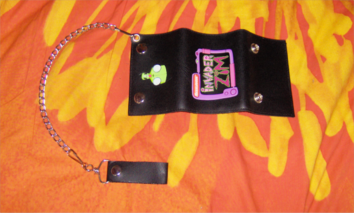 Invader Zim chain wallet - $4